Fourty Years: Dieter Tausch's Antiquarian Bookshop & Gallery in Innsbruck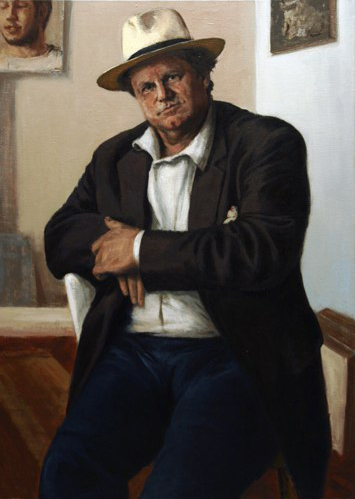 Dieter Tausch opened his bookshop in Innsbruck at the end of March 1979 at Adolf Pichler Square 12. Right at the start, he was able to acquire the inventory of the art dealer Unterberger: lithographs, copperplate engravings, views, printing plates, drawings, posters, and many more items accumulated by the most eminent art dealership in Tyrol between 1850 and 1970. Shortly thereafter, Tausch purchased the Schärf estate and the library of the castle Arnholz. In the same year, he also acquired and organized the Jenewein graphic collection, drawing frequent visits from art dealers from Switzerland, Scandinavia and Eastern Europe.
In 1995, a further milestone was the acquisition and liquidation of the inventory of Dr. Karl Tausch K.G., an antiquarian bookshop with a 100-year-old history, located on Innsbruck's famous Maria-Theresien Street. In 2001, Tausch obtained the internationally renowned Hochenegg collection, the most comprehensive private book and graphic collection in Tyrol, with a special focus on Alpine history and folklore. Tausch has organized, catalogued, compiled and expanded many private collections and castle libraries; he has also brokered and auctioned duplicate collections for monasteries.
Since 1986, Tausch has served as an expert witness and appraiser for the courts in Innsbruck. He has appraised the libraries of the Viennese museums (in 2002 and 2007), among many other activities. In 2002, the International League of Antiquarian Booksellers (ILAB), with two-thousand members in 24 countries, appointed Tausch to serve on the organization's eight-person executive committee. Through his participation at the large ILAB book fairs – from Tokyo to Amsterdam, Edinburgh to Melbourne – Tausch has established and maintained personal contacts to dealers and auctioneers worldwide over the past thirty years. These contacts ensure optimal purchasing and sales conditions for rare books and graphics, and are essential for their appraisal. Tausch has also been able to attract some of the world's largest collectors as customers. At the book fair in San Francisco in 1996, for example, his presentation of a comprehensive collection concerned with Hermann Hesse, the German recipient of the Nobel Prize in Literature, led to the sale of the collection to South Korea in 1999. This important event was reported on in the Tyrolean business newspaper "Tiroler Wirtschaft". Customers especially appreciate Tausch's efforts to stock a wide variety of unique and unusual books and graphics in the price range of €100 to €1,000 – ideal for personal gifts.
The specialized scientific library, established in 1972, contains thousands of volumes, and is the largest private collection of its kind in western Austria. Research "off-site" is thus only seldom required. Tausch's expertise means that clients are in the best of hands, whether building, maintaining, appraising or selling collections. He also offers comprehensive, competent information on insurance, inheritance and conservatory matters. National and international specialist publications have ensured that Tausch is a frequently sought consultant, well beyond the borders of Tyrol.1976 to 2005 friendship and co-operation with Harald Szeemann.2012 to 2015 president of the "Verband der Antiquare Österreichs (VAO)".
In the spacious gallery rooms connected to the antiquarian bookshop, Tausch has hosted over 150 exhibitions – with a special fondness for contemporary figurative works.